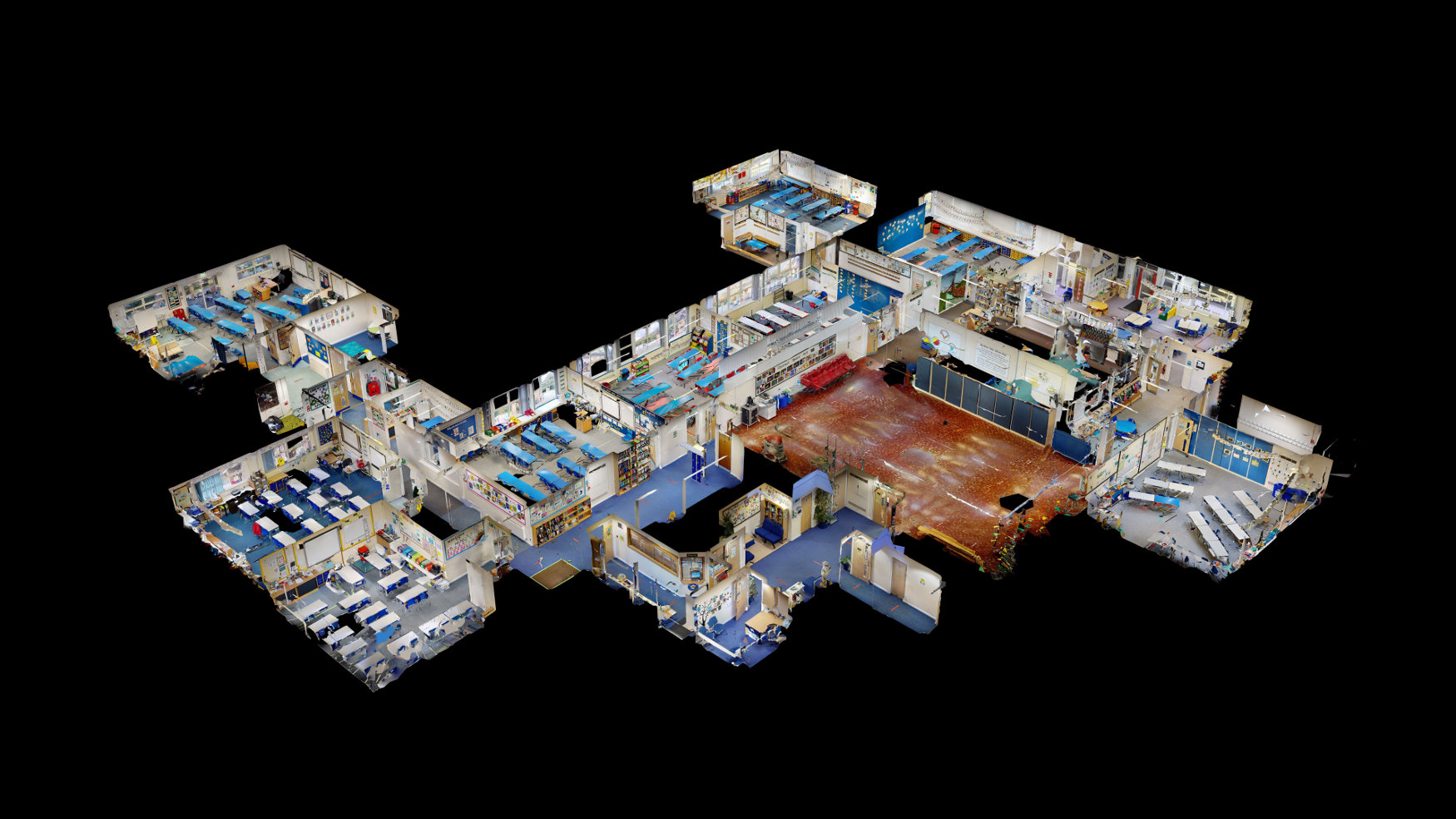 At 360 Property Promotion we offer immersive, interactive virtual tours for a range of clients across a range of industries. Today, we want to share some of the ways in which we have worked with schools, and how a virtual tour can help promote and support the schools that we work with. 
What is a virtual tour?
First of all, what is a virtual tour? Our virtual tours utilise the latest Matterport technology and allow a user to navigate their way around your space at their own pace, on any device, without leaving the comfort of their home. Unlike traditional photography or videos, the user is in full control of where they want to go and what they want to see in your space. 
As an additional layer on top of the virtual tour, you can embed media such as images and videos that can be played at certain points of the tour, present a highlight reel of the most important spaces of the tour, and add a range of exterior 360-degree images.
View Buckton Vale Primary School's virtual tour
What to expect from a virtual tour shoot
So, what do you need to expect from a virtual tour shoot? We aim to work as openly and transparently with you to make the process as easy as possible 
1. Initial meeting and scope
Ideally we would meet with you beforehand to answer any questions, and assess the space which will allow us to calculate an accurate cost and time-frame to deliver the tour. We can find any issues that may arise and help you to prepare for the day. 
2. Day of the shoot
On the day of the shoot we will arrive and have a walk around the space to ensure we know which areas you want to be included and which you want to avoid. At this point the space should be clean and tidy, free of people, and presented in the way in which you want it to be captured. We will then make our way around the space with our 3D camera, ensuring that the whole space is captured and easy to navigate. The amount of time that this takes depends on the size and complexity of the space, but we should be able to give you a good guide during our initial meeting.
"360 Property Promotion worked closely with us at Buckton Vale to prepare a school tour. It has been fantastic to watch as the videos we prepared were uploaded making the tour come alive. I would highly recommend Dan and Ryans work to anyone. They are very thorough and kept lines of communication open at all times during the process. We hope you enjoy the tour."
– Deborah Brown, Headteacher
3. Post-shoot
After the shoot, depending on whether you are using your own hosting account or ours, we make any amends needed to the virtual space, and then process it through Matterport's software. Once this has been processed, we can send you a password-protected link to view the tour, and we can then work together on any additional services that we have discussed, such as setting up highlight reels, embedding videos/images etc. Once you are happy with the tour, we will make it live and send you the public link and an embed code to allow you to embed it on your website. 
How can a virtual tour benefit my school
So, you know what to expect, but what benefits can you get from a virtual tour?
1. Virtual open days
Undeniably, it's a tough time for many industries in the current pandemic, and schools are certainly not immune to this. During these tough times, it is stressful for parents/carers to make the big decision of which schools to place their children in. With a reduced ability to view schools in person, a virtual tour is the next best thing, allowing them an immersive view of the school and setting yourselves apart from the competition. You can promote your facilities, include virtual interviews with teachers, and help attract new students in a modern way. And the best thing is, the tour will be live 24/7, helping you to market your school around the clock.
2. Show your Covid-safe practices
Again, during the current pandemic, a virtual tour can help to show pupils, parents/carers and stakeholders the Covid-safe measures that you have in place, including distanced desks, one-way systems and hygiene facilities. This can give a sense of confidence in the measures that you have put in place for the safety of pupils and teachers, and put parents/carers at ease. 
3. Familiarisation with the school
Let's face it, it's a big deal starting at a new school, for both parents and students! A virtual tour allows students to familiarise themselves with the layout and feel of the school, and helps to calm those first-day nerves. 
Hopefully we have answered a few questions on how a school can benefit from a virtual tour in this blog. If you'd like a free, no obligation chat about how we can help you, feel free to contact us.